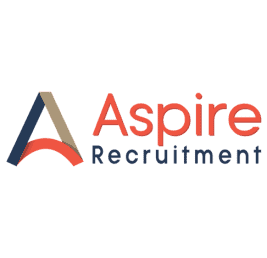 Job Detail
Job Type

Permanent Full-Time

Qualifications

Professional Qualification

Location

Dublin City (Southside)

Contract Duration

Permanent
Job Description
About Your Next Job
The job that is available is a permanent role as a Practice Accountant.  This is a new role in an established accountancy practice in Dublin City Centre.  You will work in a culture which values individuals and the contribution you make to the overall business.  You will enjoy working in a flat structure where a solutions focused business means a respectful environment and also a quality of life with good work-life balance encouraged.
You can avail of a hybrid working pattern with two days per week in the office and three days working from home.  Other structures are in place for increased flexibility within work and will be discussed with you, if you have the suitable experience and if you are seeking this type of balance in your next role.
About Aspire Recruitment
Aspire Recruitment is a professional recruitment agency.  We focus on supporting your career aspirations. If you feel the following job is of interest to you, apply today with your most recent CV and we will arrange a confidential conversation with you.
About Your Next Employer
Based in Dublin City Centre (southside), this organisation is an established organisation which respects its employees and has a pleasant office environment and has a hybrid working environment established alongside that.  Your next employer places an emphasis on ensuring a high standard of service quality is given to clients.  Consequently, this accountancy practice has a portfolio of clients which includes quite a few who has been with them for several generations.
The following list is not exhaustive. The job will involve the following responsibilities, amongst others:
Plan, execute and complete audits in conjunction with the audit team
Manage a portfolio of clients of varying sizes and industries
Allocate workload evenly and appropriately across the audit team
Work directly with the senior leadership team on particular assignments
In order to ensure you are selected for interview for this job opportunity, you must have the following:
Hold either an ACA qualification or an ACCA qualification
Have a minimum of four years post-qualification experience working in a practice environment
Have some experience within auditing as part of your experience
Experience in working directly with clients and enjoy this interaction
The organisation is an established accountancy practice which is a nice place to work also.  You will work in a work environment which places emphasis on high standards of service.
The salary is confidential however it is at the market rate for this type of job. We discuss salary and benefits on an individual basis.
If you are interested in this Practice Accountant permanent job opportunity, submit your updated CV today. Mention the times that you are available to discuss your application.  We will endeavour to phone you at your preferred time.
We will treat your job application in the strictest of confidence. Aspire Recruitment is acting as an Employment Agency in relation to this vacancy.