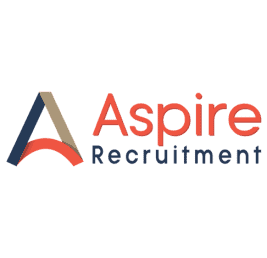 Job Detail
Job Type Permanent Full-Time

Experience 3-5 Years

Qualifications Third Level Certificate

Job Reference 10131
Job Description
About Aspire Recruitment
Aspire Recruitment is a professional recruitment agency.  We focus on supporting your career aspirations. If you feel the following job is of interest to you, apply today with your most recent CV (in Microsoft Word format) and we will arrange a confidential conversation with you.
About the Employer
Based in Shannon, this organisation is in an established sector.  The organisation has grown significantly recently. The work environment is team focused and rewarding. The finance team focus on working together.
About the Job
The job that is available is a permanent full-time position as an Accounts Receivable Assistant.  This is a team based role in the overall finance function.
The following list is not exhaustive. The job will involve the following responsibilities, amongst others:
You will generate and process all monthly sales invoices
You will be the direct point of contact for key clients
You will be responsible for analysing aged debt to minimise payment times
You will also post receipts and allocate against the correct client accounts
In order to ensure you are selected for interview for this job opportunity, you must have the following information contained within your experience to date on your CV:
 A minimum of five years in accounts receivable or credit control
Accounting Technician qualification or third level certificate in a business related area will be advantageous
Strong communication skills and the ability to build relationships with clients with ease is essential
Experience in using Sage and MS Excel is required
If you are the type of person who enjoys working in a corporate and professional environment and has strong accounts receivable skills, this company and job will be of particular interest to you. There is an established team already in place.  The organisation now wants a person with strong accounts receivable experience to join them and have a direct positive impact on the business.
The salary is confidential however it is at the market rate for this type of Accounts Receivable Assistant position. We discuss salary and benefits on an individual basis.
If you are interested in this permanent Accounts Receivable Assistant job opportunity in an established organisation, submit your updated CV in Microsoft Word format today. Mention the times that you are available to discuss your application.  We will endeavour to phone you at your preferred time.
We will treat your job application in the strictest of confidence. Aspire Recruitment is acting as an Employment Agency in relation to this vacancy.
Required skills