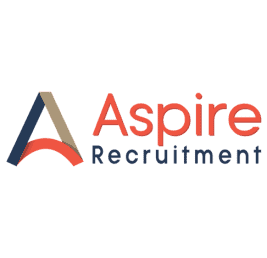 Job Detail
Job Type Permanent Full-Time

Experience 3-5 Years

Qualifications Third Level Certificate

Location Shannon

Contract Duration Permanent

Job Reference 10165
Job Description
About Your Next Job
The job that is available is a permanent job opportunity as an Accounts Receivable Manager. This is a new position within an established department which has arisen due to continued growth in this established company.  You will be in a job where you will utilise a more strategic approach to improving the overall performance of the department.  Your work style will be collaborative and engage with team members from a coaching and mentoring point of view.
About Aspire Recruitment
Aspire Recruitment is a professional recruitment agency.  We focus on supporting your career aspirations. If you feel the following job is of interest to you, apply today with your most recent CV and we will arrange a confidential conversation with you.
About Your Next Employer
Based in Shannon, this established organisation is an employer of choice.   The work environment is professional, pleasant and provides a high quality service. The finance team focus on working together and identifying solutions.
The following list is not exhaustive. The job will involve the following responsibilities, amongst others:
Conduct regular team meetings to update members, identify opportunities for development and to recognise individual achievements
Strive to achieve professional communication and clarity of thought in all communication (both within the team and with other stakeholders)
Ensure performance management is carried out correctly and in a timely manner to ensure team members can participate fully in their ongoing development
Ensure ongoing training, coaching and development of all team members continues as a daily course of events
Identify areas of improvement that will improve business performance from the customers' perspective
In order to ensure you are selected for interview for this job opportunity, you must have the following:
Have several years managing a large team within an accounts receivable environment
Will have worked within a regulated environment such as financial services or pharmaceutical
The ability to demonstrate clear communication – both verbal and written
Have strong systems experience including an ERP system and MS Office
If you have strong people management skills and a keen understanding of payment processing and/or accounts receivable, you will find this permanent job opportunity to be of interest.
The organisation is a supportive employer and offers a pleasant and secure work environment.
The salary is confidential however it is at the market rate for this type of job. We discuss salary and benefits on an individual basis.
If you are interested in this permanent job opportunity, submit your updated CV today. Mention the times that you are available to discuss your application.  We will endeavour to phone you at your preferred time.
We will treat your job application in the strictest of confidence. Aspire Recruitment is acting as an Employment Agency in relation to this vacancy.
Required skills