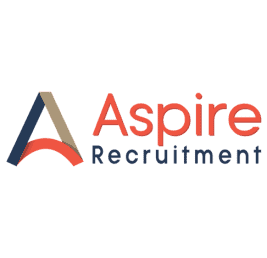 Job Detail
Job Type

Permanent Full-Time

Qualifications

Third Level Certificate

Location

Co Tipperary (North)

Contract Duration

Permanent
Job Description
About Your Next Job
The job that is available is a permanent full-time position as an Office Administrator. This is a varied position and the existing team is experienced and knowledgeable. The structures and supports are particularly strong.
About Your Next Employer
Based in North Tipperary, this established organisation is in a fast moving environment. The work environment is collaborative, team based and professional.
About Aspire Recruitment
Aspire Recruitment is a professional recruitment agency.  We focus on supporting your career aspirations. If you feel the following job is of interest to you, apply today with your most recent CV (in Microsoft Word format) and we will arrange a confidential conversation with you.
The following list is not exhaustive. The job will involve the following responsibilities, amongst others:
Producing reports for both internal and external use where accuracy is key
Compiling documents to a high business standard in a format that is clear and accurate
Liaising with customers and colleagues and communicating effectively and with ease with others
Working as part of a team where the overall goal is the focus and where everyone supports each other in achieving the overall goal
In order to ensure you are selected for interview for this job opportunity, you must have the following information contained within your experience to date on your CV:
Have a minimum of one years' administrative experience
Have strong experience of MS Office and be able to demonstrate this at interview
Have a demonstrated ability of producing accurate information that has been double checked
If you are the type of person who focuses on accuracy and high standards of work, you are the type of person that will enjoy working for this organisation.
While accuracy is important, team spirit is very high on the agenda in this organisation.  There is strong camaraderie amongst the existing team members.  If you enjoy working with others in a busy but fun environment; whilst also getting the job done; you should apply for this job.
The salary is confidential however it is at the market rate for this type of job. We discuss salary and benefits on an individual basis.
If you are interested in this permanent job opportunity, submit your updated CV today.
We will treat your job application in the strictest of confidence. Aspire Recruitment is acting as an Employment Agency in relation to this vacancy.