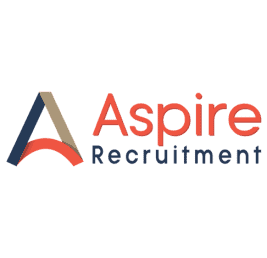 Job Detail
Job Type Permanent Full-Time

Experience 1-2 Years

Qualifications Third Level Certificate

Location Co Clare

Contract Duration Permanent

Job Reference 10145
Job Description
About Aspire Recruitment
Aspire Recruitment is a professional recruitment agency.  We focus on supporting your career aspirations. If you feel the following job is of interest to you, apply today with your most recent CV (in Microsoft Word format) and we will arrange a confidential conversation with you.
About the Employer
Based in Co Clare, this organisation is long established and expanding.
About the Job
The job that is available is a permanent full-time position as a CNC Turner. This job involves working in a fast paced environment.  You will enjoy working in a hands on capacity requiring the ability to work well as part of a close knit team.  You will also have the ability to work independently using your own initiative from time to time.
The following list is not exhaustive. The job will involve the following responsibilities, amongst others:
Operating CNC machinery to best practice standards
Operating all machinery to the highest quality standards
Running machinery in conjunction with the highest health and safety standards
Using various materials and understanding the differences between various material types (from metals to plastics)
In order to ensure you are selected for interview for this job opportunity, you must have the following information contained within your experience to date on your CV:
Have a minimum of three years experience as a CNC Turner
Have in-depth knowledge of relating programming
If you are the type of person who wants a long-term, secure job opportunity with an established organisation, you are the type of person that will enjoy working for this organisation.
If you enjoy working in the cut and thrust of a fast moving organisation, you will enjoy working here.  Your skill set will remain at the front of your industry and you will receive opportunities to develop as time goes by.
The salary is confidential however it is at the market rate for this type of job. We discuss salary and benefits on an individual basis.
If you are interested in this permanent job opportunity, submit your updated CV in Microsoft Word format today. Mention the times that you are available to discuss your application.  We will endeavour to phone you at your preferred time.
We will treat your job application in the strictest of confidence. Aspire Recruitment is acting as an Employment Agency in relation to this vacancy.
Required skills