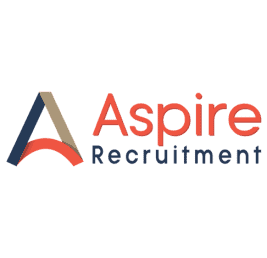 Job Detail
Job Type Permanent Full-Time

Experience 1-2 Years

Qualifications Third Level Certificate

Location Limerick City

Contract Duration Permanent

Job Reference 10166
Job Description
About Your Next Job
The job that is available is a permanent position as a Compliance Specialist. This is a corporate governance role supporting the business from a regulatory perspective.  The employer wants you to succeed in this role as it's important to the business so you can rest assured that relevant information will be given to you in a timely manner to allow you to complete your duties effectively.
About Aspire Recruitment
Aspire Recruitment is a professional recruitment agency focused on supporting your career aspirations. If you feel the following job is of interest to you, apply today with your most recent CV and we will arrange a confidential conversation with you.
About the Employer
The organisation this permanent job is with is a corporate organisation in Limerick with a professional approach to its business.
The following list is not exhaustive. The job will involve the following responsibilities, amongst others:
Working closely with colleagues to ensure correct procedures are taking place from a compliance and corporate governance perspective
Ensuring anti money laundering (AML) procedures are correctly followed for clients
Advising colleagues internally on best practice as required from a compliance perspective
Carrying out company secretarial duties as required
In order to ensure you are selected for interview for this job opportunity, you must have the following information contained within your experience to date on your CV:
Have a minimum of two years working in compliance in a regulated environment
Have a clear understanding of corporate governance
Understand the duties required from a company secretarial perspective
If you are the type of person who enjoys working in compliance and likes keeping up to date with industry and regulatory changes, this could be the perfect job for you. If you seeking a long term career opportunity, this employer will be interested in meeting you.  If you know somebody who might be suitable for this job, send them this job advert.
The salary is confidential however it is at the market rate for this type of position. Salary and benefits will only be discussed with those shortlisted for selection.
If you are interested in this permanent job opportunity, submit your updated CV today.  Mention the times that you are available to discuss your application and we will endeavour to phone you at your preferred time.
Your job application will be treated in the strictest of confidence. Aspire Recruitment is acting as an Employment Agency in relation to this vacancy.
Required skills