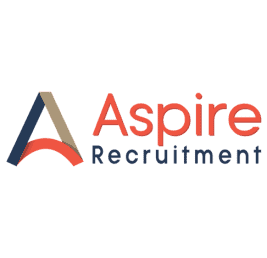 Job Detail
Job Type

Permanent Full-Time

Qualifications

Third Level Certificate

Location

Dublin City (Southside)

Contract Duration

Permanent
Job Description
About Your Next Job
The job that is available is a permanent role as an Executive Assistant.  This role is supporting Senior Executive Director Level within a large corporation.  You will be in a senior position that supports the Director in various areas and by working with internal and external stakeholders of various types and within many organisation types.  You will be the type of person who enjoys working on your own initiative in this job.
About Aspire Recruitment
Aspire Recruitment is a professional recruitment agency.  We focus on supporting your career aspirations. If you feel the following job is of interest to you, apply today with your most recent CV and we will arrange a confidential conversation with you.
About Your Next Employer
Based in Dublin City Centre, this established organisation is an employer of choice.   The work environment is professional, pleasant and is a prestigious organisation.
The following list is not exhaustive. The job will involve the following responsibilities, amongst others:
Prepare board papers and presentations as required for the Director
Arrange travel, manage the director's diary, respond to queries and ensure all communication occurs professionally and pleasantly at all times to reflect the corporate brand
Complete secretarial duties as required and assist with various projects within the Director's department
In order to ensure you are selected for interview for this job opportunity, you must have the following:
Have a minimum of five years experience working as an Executive Assistant to Senior Director level
Have a proven track record of working to tight deadlines
Have an ability to work with absolute confidentiality
Adept with all parts of Microsoft Office within a working environment
If you have strong organisational and prioritisation skills along with a high level of confidentiality, you will find this permanent job opportunity to be of interest.
The organisation is a prestigious employer and offers a pleasant and secure work environment.
The salary is confidential however it is at the market rate for this type of job. We discuss salary and benefits on an individual basis.  You will be able to avail of their hybrid working model which is 3 days working from home each week and 2 days from their office in Dublin City Centre.
If you are interested in this permanent Executive Assistant job opportunity, submit your updated CV today. Mention the times that you are available to discuss your application.  We will endeavour to phone you at your preferred time.
We will treat your job application in the strictest of confidence. Aspire Recruitment is acting as an Employment Agency in relation to this vacancy.