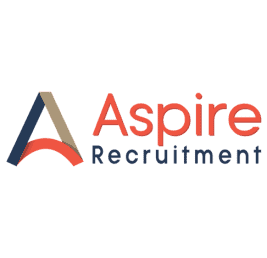 Job Detail
Job Type

Fixed Term Contract

Qualifications

Professional Qualification

Contract Duration

15 Months
Job Description
About Your Next Job
The job that is available is a fixed term contract (15 months duration) as an Assistant Financial Controller.  This is a fifteen month contract.  The accounting team members are experienced, capable and knowledgeable.  You will be in a position to complete your work in an environment that promotes trust and allows people to get on with their individual jobs.  You will be the type of person who enjoys working on their own initiative in this job.
About Aspire Recruitment
Aspire Recruitment is a professional recruitment agency.  We focus on supporting your career aspirations. If you feel the following job is of interest to you, apply today with your most recent CV and we will arrange a confidential conversation with you.
About Your Next Employer
Based in Shannon, this established organisation is an employer of choice.   The work environment is professional, pleasant and provides a high quality service. The finance team focus on working together and identifying solutions.
The following list is not exhaustive. The job will involve the following responsibilities, amongst others:
Support the delivery of financial reporting data and reconciliations in line with internal deadlines
Work on various international project teams to ensure accurate and solid controls are in place
Develop and implement processes to improve efficiencies of reporting and ensure ongoing accuracy of financial information
In order to ensure you are selected for interview for this job opportunity, you must have the following:
Hold a professional qualification in accounting (ACA, ACCA, CIMA, CPA)
Have a minimum of five years post qualification experience within a multinational organisation
Experience in working in a multi-GAAP environment
Have excellent Microsoft Excel and ERP system skills
If you have strong financial accounting skills and a keen understanding of GAAP, you will find this contract job opportunity to be of interest.
The organisation is a supportive employer and offers a pleasant and secure work environment.
The salary is confidential however it is at the market rate for this type of job. We discuss salary and benefits on an individual basis.  You will be able to avail of their hybrid working model which is 3 days working from home each week and 2 days from their office in Shannon.
If you are interested in this contract Assistant Financial Controller job opportunity, submit your updated CV today. Mention the times that you are available to discuss your application.  We will endeavour to phone you at your preferred time.
We will treat your job application in the strictest of confidence. Aspire Recruitment is acting as an Employment Agency in relation to this vacancy.