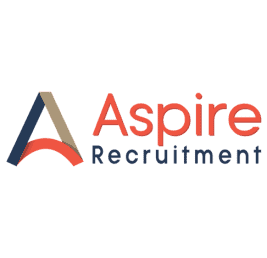 Job Detail
Job Type

Permanent Full-Time

Qualifications

Third Level Degree

Contract Duration

Permanent
Job Description
About Your Next Job
The job that is available is a permanent role as an HR Business Partner.  This role is based in Limerick in a well established and well respected multinational organisation.  You will be in a senior position that requires a strategic approach and leadership skills.  You will work closely with colleagues in the Irish business as well as with colleagues across the global business.
About Aspire Recruitment
Aspire Recruitment is a professional recruitment agency.  We focus on supporting your career aspirations. If you feel the following job is of interest to you, apply today with your most recent CV and we will arrange a confidential conversation with you.
About Your Next Employer
Based in Limerick, this multinational organisation is well respected and is an employer of choice.   The work environment is respectful, pleasant and is a well established organisation.
The following list is not exhaustive. The job will involve the following responsibilities, amongst others:
Partner with the business in identifying the upcoming workforce needs
Partner with leaders in the business to ensure the decided people strategies are implemented
Guide and coach business leaders in supporting their performance management efforts
Guide and coach business leaders in delivering people management skills
In order to ensure you are selected for interview for this job opportunity, you must have the following:
Hold a third level degree in Human Resources or related area
Have a minimum of ten years experience in Human Resources
Have experience of working in HR in a unionised environment
Be able to make informed decisions independently
If you have strong leadership and prioritisation skills along with a HR experience within a unionised environment, you will find this permanent job opportunity to be of interest.
The organisation is an employer of choice and offers a pleasant and secure work environment.
The salary is confidential however it is at the market rate for this type of job. We discuss salary and benefits on an individual basis.
If you are interested in this permanent HR Business Partner job opportunity, submit your updated CV today. Mention the times that you are available to discuss your application.  We will endeavour to phone you at your preferred time.
We will treat your job application in the strictest of confidence. Aspire Recruitment is acting as an Employment Agency in relation to this vacancy.