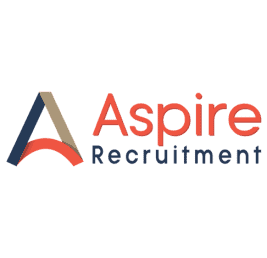 Job Detail
Job Type

Permanent Part-Time

Qualifications

Third Level Degree

Contract Duration

Permanent
Job Description
About Your Next Job
The job that is available is a permanent part-time role as an HR Manager.  This role is supporting a business based out of Shannon which is part of a global multinational organisation.  You will be in a stand alone position with responsibility for leading the HR function for approximately 100 employees based in a number of jurisdictions.  You will be the type of person who enjoys having autonomy in your role and also a person who is comfortable with making independent operational decisions.  
You will work part-time hours on a permanent basis and these hours will be three full working days on every Tuesday, Wednesday and Thursday.  You will have access to a hybrid working model in this role and will be required to be in the office in Shannon for part of your week.
About Aspire Recruitment
Aspire Recruitment is a professional recruitment agency.  We focus on supporting your career aspirations. If you feel the following job is of interest to you, apply today with your most recent CV and we will arrange a confidential conversation with you.
About Your Next Employer
Based in Shannon, this organisation is part of a global multinational organisation which has grown steadily.  The work environment is pleasant and is a dynamic organisation.
The following list is not exhaustive. The job will involve the following responsibilities, amongst others:
Design and update HR policies and practices with key stakeholder involvement
Ensure HR policies and processes are designed, implemented and monitored to meet business needs and in line with company culture
Ensure that the company is compliant with legal and regulatory requirements from a HR perspective
Support people managers across the business as required from a HR perspective
In order to ensure you are selected for interview for this job opportunity, you must have the following:
Have a minimum of two years HR leadership/management experience
Hold a professional or third level qualification within Human Resources
Have a proven track record in a HR role with decision making responsibility
Up to date with current HR employment legislation – Irish employment legislation experience is essential
If you have strong Human Resources Management skills along with the ability to take ownership of your role and prioritise areas on an ongoing basis, you will find this permanent part-time job opportunity to be of interest.
The organisation is a professional organisation and offers a pleasant and secure work environment.
The salary is confidential however it is at the market rate for this type of job. We discuss salary and benefits on an individual basis.  You will be able to avail of their hybrid working model after probation is completed.
If you are interested in this permanent part-time HR Manager job opportunity, submit your updated CV today. Mention the times that you are available to discuss your application.  We will endeavour to phone you at your preferred time.
We will treat your job application in the strictest of confidence. Aspire Recruitment is acting as an Employment Agency in relation to this vacancy.