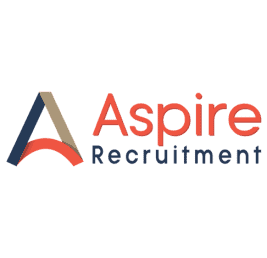 Job Detail
Job Type Permanent Full-Time

Experience 5-10 Years

Qualifications Third Level Degree

Location Shannon

Contract Duration Permanent

Job Reference 10149
Job Description
About the Employer
The organisation this permanent full-time job as a Logistics and Transport Manager is with a well established organisation in Shannon.  This organisation has a professional approach to its business and is going through a period of expansion.
About Aspire Recruitment
Aspire Recruitment is a professional recruitment agency focused on supporting your career aspirations. If you feel the following job is of interest to you, apply today with your most recent CV and we will arrange a confidential conversation with you.
About the Job
The job that is available is a permanent full-time position as a Logistics and Transport Manager. You will manage all the logistics and transport activities for the company.  This will involve you managing a large fleet of vehicles as well as contracted hauliers.  It will also involve overseeing and executing deliveries in an efficient and safe manner.
You will be responsible for the logistical operations of the business.  Continuous improvements within the area of customer service and deliveries from an efficiencies perspective will also be part of your job.
The employer wants you to succeed in this role as it's important to the business.  The employer has set structures and supports in place to ensure that you will have all relevant information to allow you to complete your duties effectively.
The following list is not exhaustive. The job will involve the following responsibilities, amongst others:
Manage the distribution and logistics process throughout Ireland
Proactively oversee third party transport provider relationships in order to achieve and exceed logistical, financial and customer delivery targets
Identify where efficiencies can be introduced to ensure optimum company performance and customer satisfaction
Motivate and develop all transport and customer services teams to optimise individual performance
Ensure full compliance with all in-house procedures in conjunction with all related legislation and regulation
In order to ensure you are selected for interview for this job opportunity, you must have the following information contained within your experience to date on your CV:
Have a minimum of 5 years experience as a Logistics or Transport Manager
Hold a third level qualification in logistics, transport management or supply chain
Hold a Transport CPC certification
Have a demonstrated ability of working in a fast paced environment
If you are the type of person who enjoys working in a fast-paced environment and is strong at adjusting to shifting priorities, this could be the perfect job for you. If you seeking a long term job opportunity, this employer will be interested in meeting you.  If you know somebody who might be suitable for this job, send them this job advert.
The salary is confidential however it is at the market rate for this type of position. We will discuss salary and benefits with those shortlisted for this role
If you are interested in this permanent full-time job opportunity, submit your updated CV in Microsoft Word format today.  Mention the times that you are available to discuss your application and we will endeavour to phone you at your preferred time.
We will treat your job application will be treated in the strictest of confidence. Aspire Recruitment is acting as an Employment Agency in relation to this vacancy.
Required skills