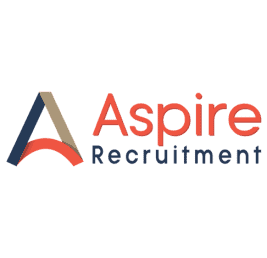 Job Detail
Job Type Permanent Part-Time

Experience 3-5 Years

Qualifications Third Level Certificate

Location Limerick City

Contract Duration Permanent

Job Reference 10177
Job Description
About Your Next Job
The job that is available is a permanent role as a Part-Time Accountant.  This is a permanent job opportunity commencing immediately.  You will be the type of person who enjoys working on your own initiative in this job.  The role is varied, with various deliverables in a financially commercial environment.
About Aspire Recruitment
Aspire Recruitment is a professional recruitment agency.  We focus on supporting your career aspirations. If you feel the following job is of interest to you, apply today with your most recent CV and we will arrange a confidential conversation with you.
About Your Next Employer
Based in Limerick, this established organisation is an employer of choice.   The work environment is collaborative, pleasant and professional.  The employer is happy for your working hours to be set in a way that suits your lifestyle.
The following list is not exhaustive. The job will involve the following responsibilities, amongst others:
Preparation of bi-monthly accounts for presentation to the board of directors
Preparation of cashflows to cover payroll and various statutory returns and payments
Formatting of financial statements for filing with the Companies Registration Office as required
Various other ad-hoc duties
In order to ensure you are selected for interview for this job opportunity, you must have the following within your experience to date on your CV:
Be an experienced accountant (qualified by experience)
Have a minimum of five years experience in accounts
Have a good understanding of accounting principles
If you have a strong understanding of accounting principles and enjoy working as a member of a supportive finance team, you will find this permanent job opportunity to be of interest.
The organisation is a supportive employer and offers a pleasant and secure work environment.
The salary is confidential however it is at the market rate for this type of job. We discuss salary and benefits on an individual basis.
If you are interested in this permanent job opportunity, submit your updated CV today. Mention the times that you are available to discuss your application.  We will endeavour to phone you at your preferred time.
We will treat your job application in the strictest of confidence. Aspire Recruitment is acting as an Employment Agency in relation to this vacancy.
Required skills