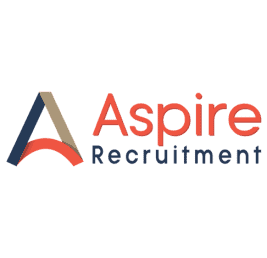 Job Detail
Job Type Permanent Part-Time

Experience Less Than 1 Year

Qualifications Third Level Certificate

Location Remote Working

Contract Duration Permanent

Job Reference 10152
Job Description
About Aspire Recruitment
Aspire Recruitment is a professional recruitment agency. We focus on supporting our candidate's career aspirations in line with the aspirations and requirements of our client organisations. Aspire Recruitment is established since early 2018. We have experienced solid and steady growth since then.
As part of this growth, we are recruiting an additional Recruitment Consultant to join Aspire Recruitment on a permanent part-time basis. Recruitment Consultants are generally self motivated individuals who take pride in their job. We offer permanent positions on a part-time basis as well as full-time. Effective Recruitment Consultants with experience in agency recruitment will be very interested in this particular job opportunity. Aspire Recruitment works with reputable client organisations. We offer long term security to its Recruitment Consultants.
Headquartered in the Mid-West, Aspire Recruitment is a progressive recruitment agency. We have state of the art systems and we focus on service excellence to our client organisations and candidate community alike. This position will be based remotely. In Aspire Recruitment, we embrace the concept of remote working. We work where our clients and candidates need us to work. This allows us to give a better service and also allows us to be flexible in our approach. Remote working enables a flexible approach to life and whether that be pursuing a life time passion in your spare time or spending time with family and friends, remote working will allow you to enjoy all elements of life that you wish to enjoy!
About the Job
The job that is available is a permanent part-time position as a Recruitment Consultant. There is a strong knowledge base in Aspire Recruitment, along with excellent systems with a focus on continuous improvement and learning.
The following list is not exhaustive. The job will involve the following responsibilities, amongst others:
Interviewing and assessing prospective applicants and matching them with vacancies at client companies
Screening candidates and drawing up shortlists of candidates for clients to interview
Organising interviews and other elements of the selection process; such as psychometric testing; depending on client requirements
Creating suitable advertisements for vacancies and choosing the advertising medium to ensure maximum reach
Some of the key experience we are seeking include the following:
Experience in working as a recruiter within agency recruitment (this is essential)
A strong commercial acumen and an interest in current affairs
A high level of IT skills and understanding of various systems
Agency Recruitment is challenging, rewarding and exciting.
If you like a role with variety, you will enjoy agency recruitment.  You will really enjoy working in Aspire Recruitment if you have strong customer understanding and if you are results driven, resilient, empathetic and supportive.
If you enjoy agency recruitment and also want a career that also allows you to spend time on other passions you have in life, this job in Aspire Recruitment will be of particular interest to you. If you take pride in your job and you're seeking a long term job opportunity, we'd like to talk to you.
This is a great time to join Aspire Recruitment as we are in a steady phase of growth.
The salary is confidential however it is at the market rate for this type of position.
Send us your CV to discuss this permanent Recruitment Consultant job opportunity in Aspire Recruitment, in further detail.  Mention the times that you are available to discuss your application and we will endeavour to phone you at your preferred time.
We treat all job applications in the strictest of confidence at all times.
Required skills