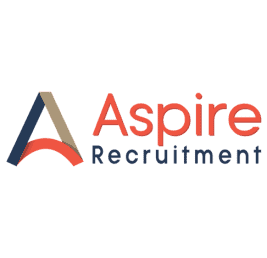 Job Detail
Job Type Permanent Full-Time

Experience 1-2 Years

Qualifications Third Level Certificate

Contract Duration Permanent

Job Reference 10142
Job Description
About Aspire Recruitment
Aspire Recruitment is a professional recruitment agency.  We focus on supporting your career aspirations. If you feel the following job is of interest to you, apply today with your most recent CV (in Microsoft Word format) and we will arrange a confidential conversation with you.
About the Employer
Based in Sligo, this organisation is a large scale organisation in an established sector and an employer of choice.
About the Job
The job that is available is a permanent full-time position as a Stores Person.  This job is fast-paced, varied and will suit a person who likes working to deadlines.
The following list is not exhaustive. The job will involve the following responsibilities, amongst others:
Issue quotations to customers as required based on volume order and product specification received
Process incoming shipments and ensure product returns are shipped correctly and on time
Work closely with vendors and ensure the relationship remains positive
In order to ensure you are selected for interview for this job opportunity, you must have the following information contained within your experience to date on your CV:
Have a minimum of two years experience working in a busy stores environment
Have strong experience in using Microsoft Excel in a work environment
Have a natural numeric ability to ensure pricing is accurate and best in sector
Strong communication skills are essential
If you are the type of person who enjoys working in a fast paced environment, this company and job will be of particular interest to you.
The salary is confidential however it is at the market rate for this type of Stores Person position. We discuss salary and benefits on an individual basis.
If you are interested in this permanent Stores Person job opportunity in an established organisation, submit your updated CV in Microsoft Word format today. Mention the times that you are available to discuss your application.  We will endeavour to phone you at your preferred time.
We will treat your job application in the strictest of confidence. Aspire Recruitment is acting as an Employment Agency in relation to this vacancy.
Required skills