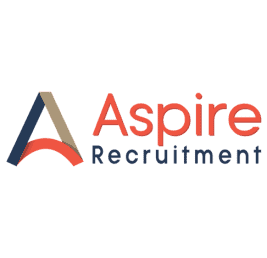 Job Detail
Job Type

Permanent Full-Time

Qualifications

Professional Qualification

Location

Dublin City (Southside)

Contract Duration

Permanent
Job Description
About Your Next Job
The job that is available is a permanent role as a Corporate Tax Senior Manager.  This is a role in a large scale and established organisation based in Dublin.
You can avail of a hybrid working pattern with two days per week in the office and three days working from home.
About Aspire Recruitment
Aspire Recruitment is a professional recruitment agency.  We focus on supporting your career aspirations. If you feel the following job is of interest to you, apply today with your most recent CV and we will arrange a confidential conversation with you.
About Your Next Employer
Based in Dublin, this organisation is an established and respected organisation which continues to grow.  The work environment is professional and works to a high standard.
The following list is not exhaustive. The job will involve the following responsibilities, amongst others:
Ensure statutory return filing deadlines are met for a portfolio of corporate tax clients
Advise clients on potential suitable structures for their businesses
Mentor and develop team staff members to support the overall department
Develop and nurture client relations with a view to continuing business development
In order to ensure you are selected for interview for this job opportunity, you must have the following:
Hold a professional accounting qualification along with an AITI qualification
Have a minimum of two years experience working in a practice environment at manager level
Have strong experience within corporation tax for large organisations
Have an in-depth knowledge of the application of Irish tax legislation
The organisation is a professional organisation and an employer of choice.  You will work in a professional and secure work environment.
The salary is confidential however it is at the market rate for this type of job. We discuss salary and benefits on an individual basis.
If you are interested in this Corporate Tax Senior Manager permanent job opportunity, submit your updated CV today. Mention the times that you are available to discuss your application.  We will endeavour to phone you at your preferred time.
We will treat your job application in the strictest of confidence. Aspire Recruitment is acting as an Employment Agency in relation to this vacancy.