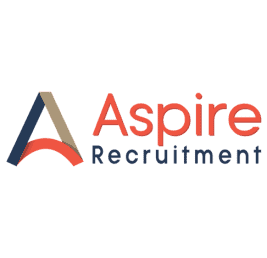 Job Detail
Job Type

Permanent Full-Time

Qualifications

Professional Qualification

Contract Duration

Permanent
Job Description
About Your Next Job
The job that is available is a permanent role as a Tax Manager.  This is a role in a global organisation.  You will work with owner managed businesses which operate internationally.  You will also have the opportunity to get involved with various industries including manufacturing, R&D, distribution, technology, etc; to name just a few.
You are an ambitious person with experience in providing tax-based business solutions to organisations.
You will have access to a defined career path with continued career progression within this organisation, as you progress.
About Aspire Recruitment
Aspire Recruitment is a professional recruitment agency.  We focus on supporting your career aspirations. If you feel the following job is of interest to you, apply today with your most recent CV and we will arrange a confidential conversation with you.
About Your Next Employer
Based in Limerick, this organisation is part of a global multinational organisation which continues to grow.  The work environment is professional and works to a high standard.
The following list is not exhaustive. The job will involve the following responsibilities, amongst others:
Support fellow management in maintaining and developing client relationships
Prepare tax computations and returns including drafting client communication as required
Advise team members on technical tax issues and current legislation
Maintain and monitor compliance checks to ensure team deadlines are met
In order to ensure you are selected for interview for this job opportunity, you must have the following:
Hold an AITI qualification along with being a qualified accountant
Have a minimum of two years post qualification experience working in practice
Have knowledge of Irish tax legislation and the application of same
Have experience of working in tax compliance and on tax consultancy assignments
The organisation is a professional organisation and offers a pleasant and secure work environment.
The salary is confidential however it is at the market rate for this type of job. We discuss salary and benefits on an individual basis.
If you are interested in this permanent Tax Manager job opportunity, submit your updated CV today. Mention the times that you are available to discuss your application.  We will endeavour to phone you at your preferred time.
We will treat your job application in the strictest of confidence. Aspire Recruitment is acting as an Employment Agency in relation to this vacancy.